Pope Air Force Base - Fayetteville North Carolina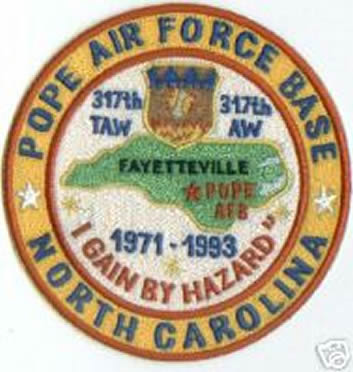 ---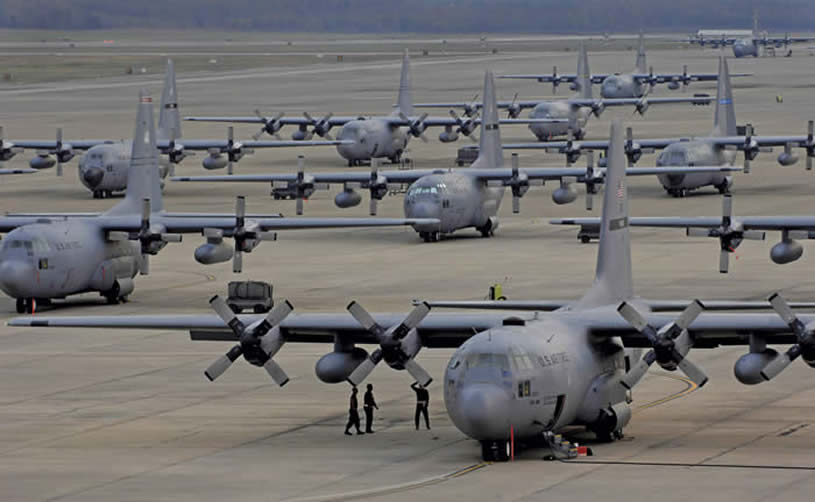 Pope AFB Flightline (photo courtesy of Paul Strukelj 317thFMS Pope AFB 83-90)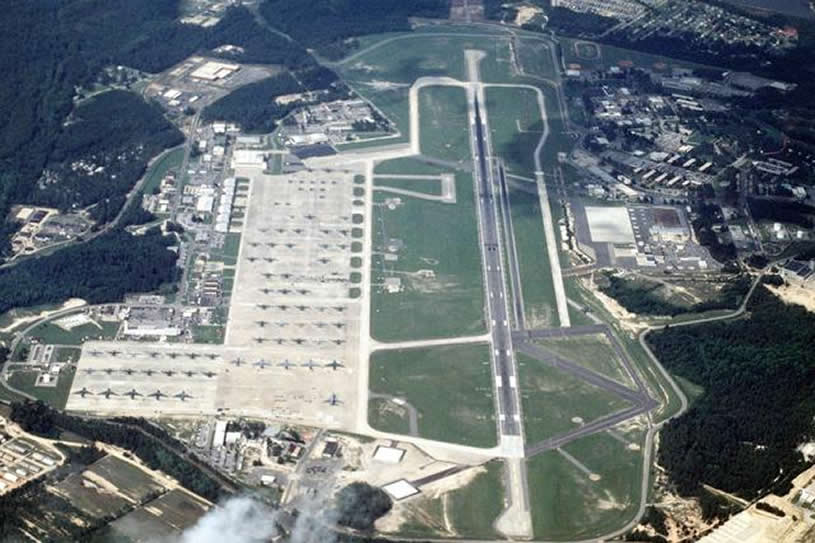 This nice aerial picture of the base was taken in the 1980's (submitted by Paul Strukelj)
---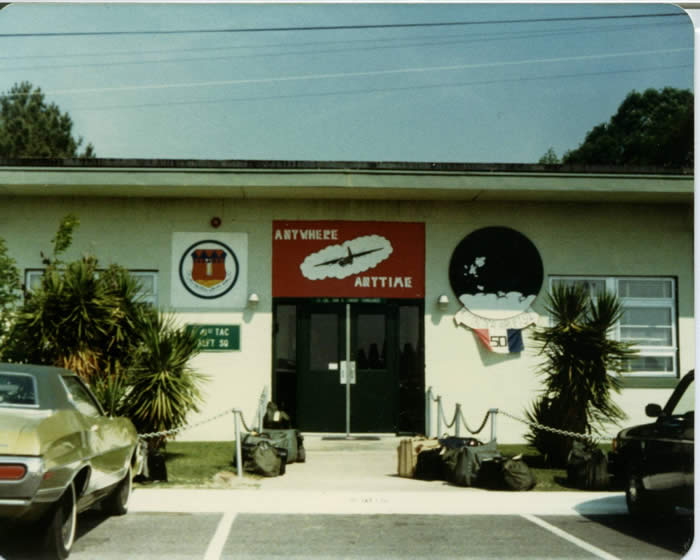 41st Tactical Airlift Squadron ( submitted by Willie Guerttman )
---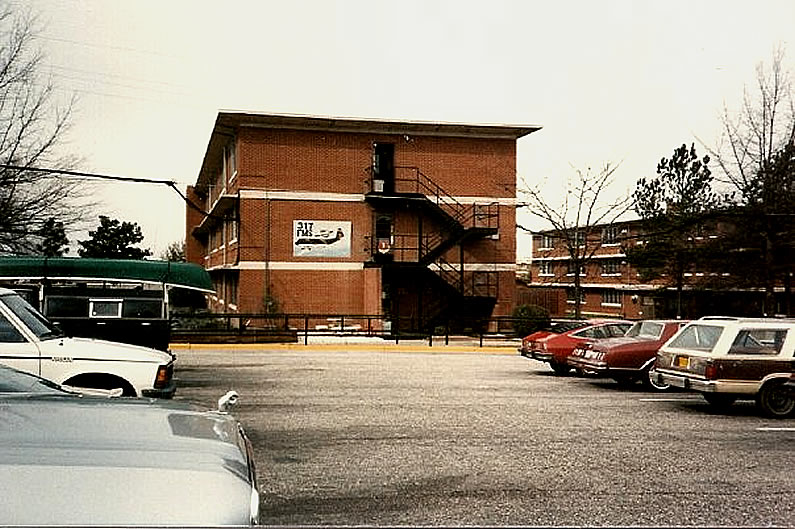 317th FMS Barracks (Photo submitted by P. Strukelj)
---
Pictures from the 1987 Bob Hope Show at Pope Air Force Base (Paul Strukelj)
Paul recalls the show with these words:
We had a film crew and stage from Hollywood come to Pope in 1987 to do a Bob Hope at
Pope AFB Birthday party event for television. This was later televised on
TV. I was there in the second row. President Reagan flew in to wish him
a Happy Birthday also. The cast was Glen Campbell, Lucille Ball, Emanuel
Lewis, Don Johnson, Barbara Mandrel, and Brooke Shield.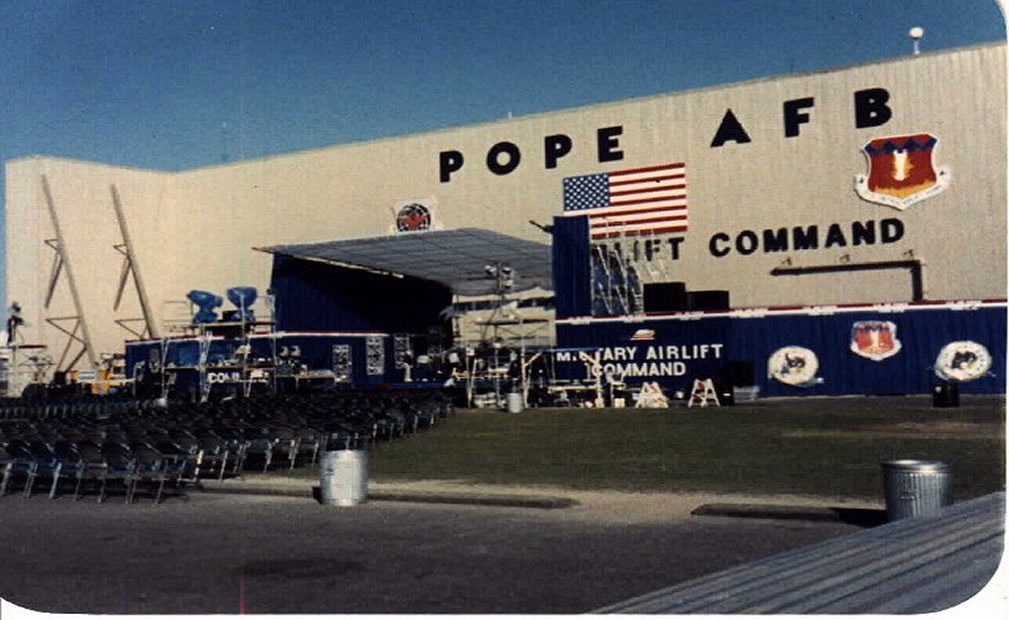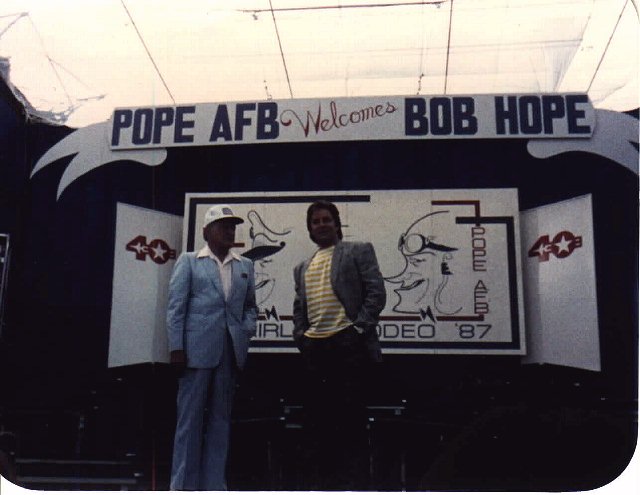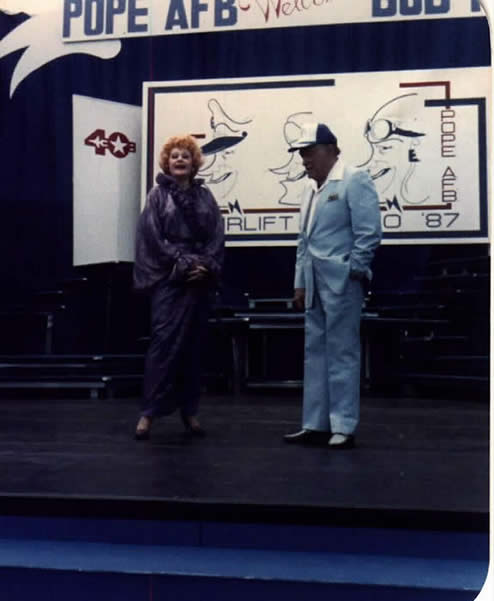 Bob Hope with Don Johnson of "Miami Vice" fame. Mr. Hope with the always funny Lucille Ball
---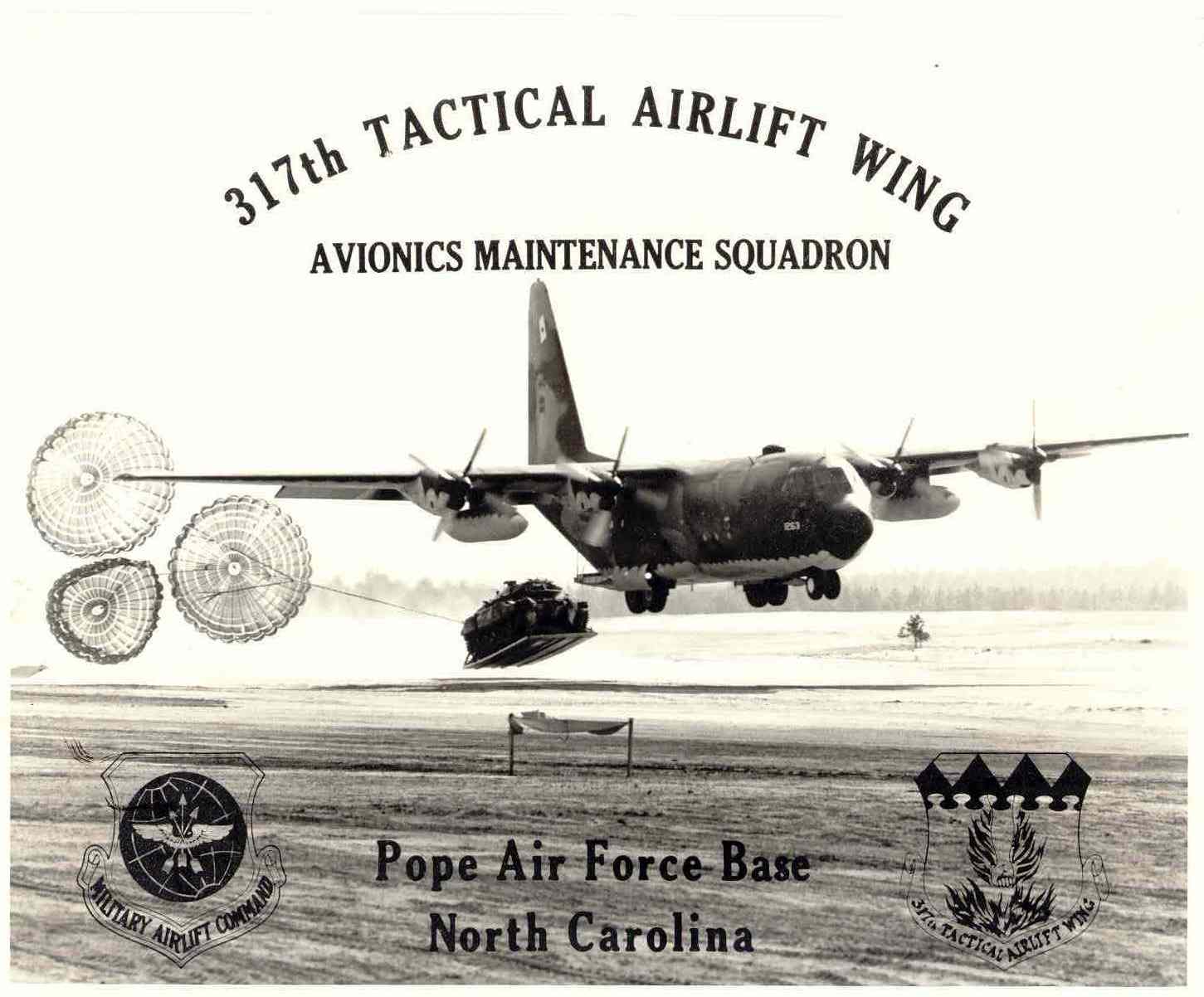 Photo of LAPES drop submitted by Dan Reynolds and made for distribution to the 1980-81 317th AMS Squadron at Pope AFB.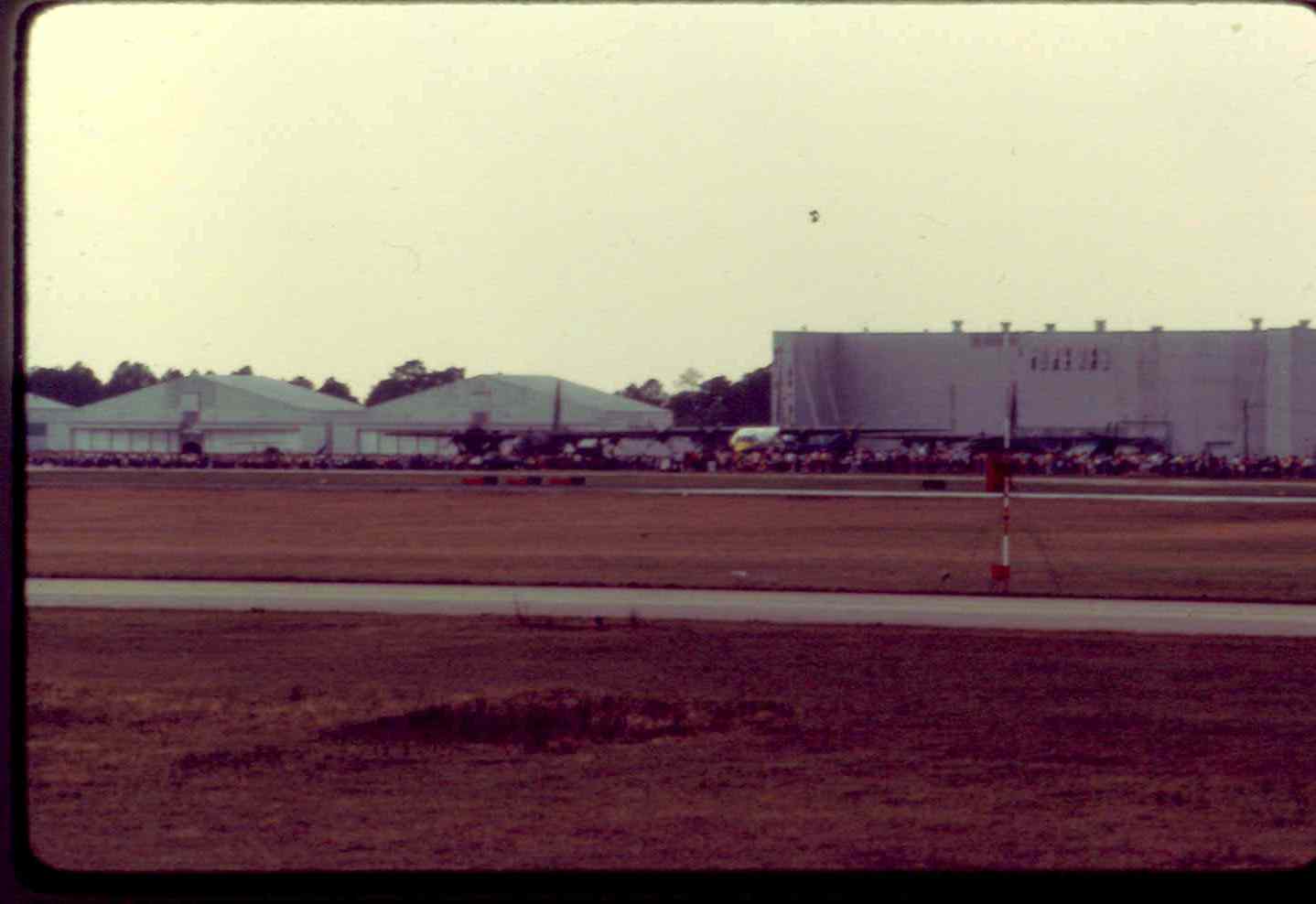 Pope AFB Flight Line photo from early 1980's by Dan Reynolds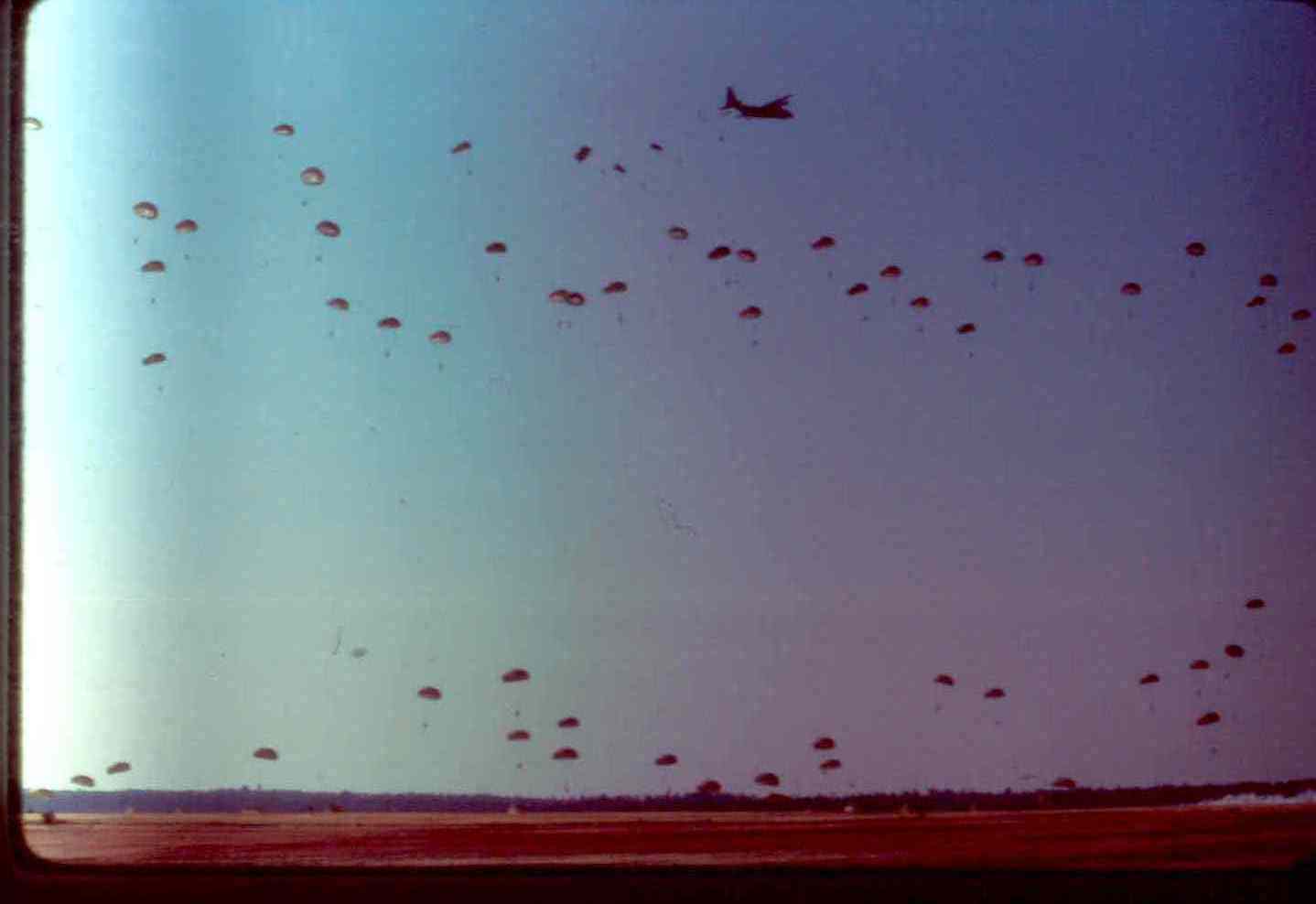 A parachute drop at Fort Bragg during a Firepower Demonstration. Photo by Dan Reynolds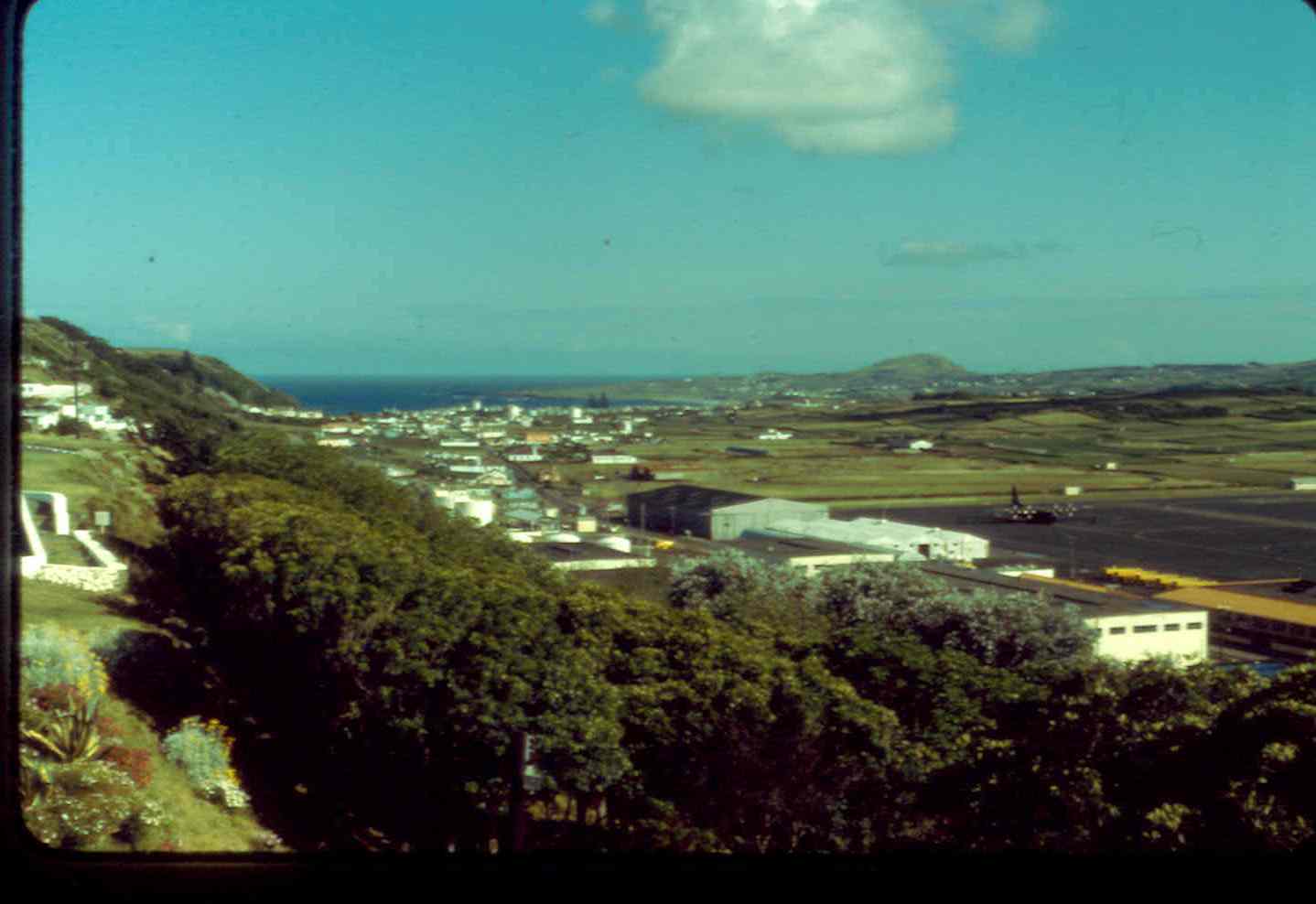 A view from the hilltop at Lajes AFB. This was a crew rest stop for the Mildenhall rotations out of Pope. Photo by Dan Reynolds
This is a wall painting from the 317 AMS Doppler-Inertial Shop. It was there from the very early 1980s until roughly 1986 when the building was remodeled. (photo contributed by Mark Brideau)